Student Athlete Recognition
We believe that all of our athletes have a chance to play and compete and the college level. But we also believe that our athletes must get the job done on and off the field. That is why we want to recognize the following Student Athletes for doing an amazing job not only on the ball field but in the class room as well. As a reward for these accomplishments these student athletes will earn ticket towards a raffle at the end of the season towards a 2022 Limited Edition Wilson 2K glove.
Jackson Pashales - NSA Stars 10U
Lightning Bolt of the week x 3
Science Student of the Month
4.0 GPA
Straight A Certificate
Cole Baren - NSA Baseball 16U
4.0 GPA
Straight A's Certificate
Max Ramos - NSA Baseball 16U
3.5 GPA
Honor Roll Certificate
Bryce Ito - NSA Stars 10U
Jamison Pashales - NSA Stars 10U
Lightning Bolt of the week

3.85 GPA
Honor Roll Certificate
How To Earn Raffle Tickets
Weighted GPA

4.5 and above earns 4 Tickets
4.0 to 4.4 earns 3 Tickets
3.5 to 3.9 earns 2 Tickets
3.0 to 3.4 earns 1 Ticket
Student of the Week
Student of the week in any subject earns 1 ticket
Student of the Month
Student of the month in any subject earns 2 tickets
Honor Roll
Straight A's
Volunteer / Extra Activity
Earns 1 Ticket per occurrence or event
Must be documented
Glove
2022 A2000 Volition America 1975SS 11.75" Infield Baseball Glove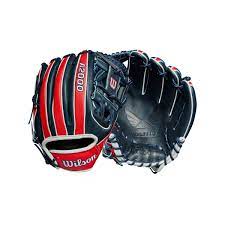 Represent the Stars and Stripes on the field with the Limited Edition
Red, White and Navy Blue Volition America 2022 A2000® 1975. This 11.75"
glove, designed in collaboration with Volition America, features Navy
Blue Pro Stock Leather with our iconic H-Web and an incredibly deep
pocket. Red SuperSkin on the fingers reduces glove weight while
enhancing moisture resistance, and the Pro Lux leather lining forms to
your hand over time to create the perfect fit. A portion of proceeds
will support Volition America Folds of Honor Program. Folds of Honor
provides scholarships and assistance to the spouses and children of
those killed or disabled in service to the United States. Learn more at
volitionamerica.com and foldsofhonor.org.